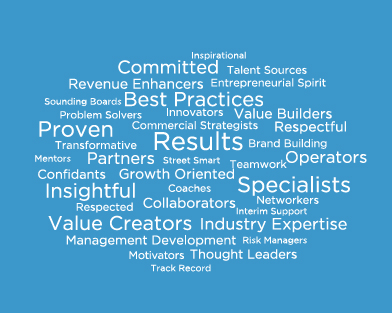 Our Senior Advisors are successful business leaders experienced to advise on issues and opportunities facing top management. With industry knowledge and insight into business development opportunities, acquisition targets, talent, customers, and suppliers, IPC believes their guidance can help management reach better outcomes.
A Senior Advisor can act as mentor and confidant to management, serve as a board member, or step in to fill an interim role on the executive team, if required. Regardless of how they are engaged, our Senior Advisors work with management from the very start, sharing goals and experience to seek profitable growth.
*Senior Advisors and Functional Specialists are consultants and related fees or expenses may be charged to the funds or portfolio companies. Some Senior Advisor consultants are not exclusive to Irving Place Capital.