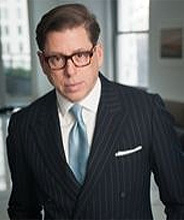 Retail & Consumer
Industrial
Packaging
Healthcare
We create value for our investments by partnering them with expert resources who know their business.
John Howard
Chief Executive Officer
John Howard is the Chief Executive Officer of Irving Place Capital. Prior to founding Irving Place Capital in 1997, Mr. Howard was the co-CEO of Vestar Capital Partners, a private investment firm specializing in management buyouts. Previously, Mr. Howard was a Senior Vice President and Partner of Wesray Capital Corporation, one of the foremost private equity sponsors and a pioneer in the leveraged buyout business.
Education
M.B.A. from Yale School of Management
B.A. degree from Trinity College
Current Portfolio Company Board Seats
Aeropostale, Inc.
Dots. LLC
Multi Packaging Solutions, Inc.
New York & Company, Inc.
rag & bone, LLC
Representative Former Portfolio COmpany Board Seats
Integrated Circuit Systems Inc.
Standard Holdings, LLC
Nice-Pak Holdings, Inc.
Stuart Weitzman, LLC
NRT Incorporated
Universal Hospital Services, Inc.
Safety 1st, Inc.
Vitamin Shoppe, Inc.
Seve For All Mankind, LLC