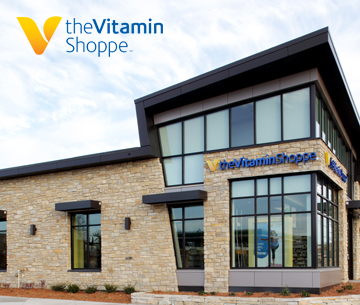 Vitamin Shoppe
In 2002, Irving Place Capital ("IPC") acquired Vitamin Shoppe, a retailer of vitamins, minerals, supplements, and other nutritional products, then operating 128 stores in 14 states. Vitamin Shoppe today operates more than 550 stores throughout the U.S. supplemented by an e-commerce and catalog business.
Value Creation Highlights
Grew store base from 128 stores located predominantly in the Northeast U.S. to over 420 stores nationwide by the time the company executed its initial public offering
Added over 2,500 new jobs, nearly tripling the company's employment
Increased sales by more than 140% and EBITDA by more than 70%
Recruited next generation of executive leadership and added experienced board members
Diversified product base to limit reliance upon "fashionable" products
Implemented plan to increase sales through the internet, which represents approximately 10% of company's revenue today
Completed public offering and became a NYSE exchange listed company with a market capitalization approaching $1.5 billion

At the time of acquisition, IPC believed the company was poised to expand at rates greater than those of the growing vitamin and supplements market. IPC's business and industry research identified the opportunity to open hundreds of stores beyond the East Coast as well as the ability to supplement strong store-level profitability with continued growth through internet channels.
Recruited Next Generation Leadership
IPC helped Vitamin Shoppe recruit top talent to fortify its executive leadership team and board of directors. IPC introduced the company to the former President of Babies "R" Us and a former senior retail executive with PetSmart and Sainsbury, and these individuals now serve as Executive Chairman and CEO, respectively. In addition, IPC introduced Vitamin Shoppe to its former CFO and COO. IPC also recruited an experienced board of directors to provide the management team with relevant oversight and guidance.
Expanded the Store Base and Distribution Channels
IPC saw opportunities for growth across the country by first noting increased penetration in direct orders through the company's catalog business from Texas and California, both of which later became the sites for Vitamin Shoppe's first retail expansions. During IPC's ownership, Vitamin Shoppe re-invested in its business to expand its footprint well beyond the East Coast to more than 550 retail stores. In addition, IPC supported the expansion of sales through the internet, which contributes to approximately 10% of the company's revenue today.
Diversified the Product Offering
Under IPC's stewardship, Vitamin Shoppe diversified its products and product categories to include 20,000 total SKUs from over 700 brands. A large part of this growth related to the company's growth in its private label offerings, which nearly doubled in sales.
Going Public
Leading up to its 2009 IPO, Vitamin Shoppe experienced same-store sales growth for 15 consecutive quarters. Under IPC's leadership, the company went public on the NYSE in October 2009, the first retail IPO in the nearly two years since the start of the recession. The IPO priced above its expected range at $17.00 per share.