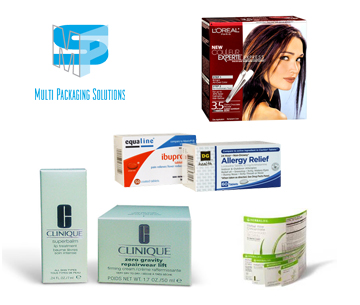 Multi Packaging Solutions
Multi Packaging Solutions, Inc. ("MPS") is a global provider of print-based packaging solutions, including folding cartons, labels, and inserts to a diverse customer base across the healthcare, consumer, and multi-media end markets. Irving Place Capital ("IPC")'s investment thesis for MPS focused on executing a strategy in partnership with management to build a leading packaging company that did not exist in the marketplace. In December 2004, IPC acquired The John Henry Company, which provided the platform to execute this strategy. MPS subsequently completed seven strategic acquisitions transforming the business from a domestic, five-facility operation to a global, sixteen-facility network.
Value Creation Highlights
Assembled experienced management team
Entered personal care and multi-media end markets
Expanded footprint in U.S. and entered European market
Implemented LEAN manufacturing to enhance operational efficiencies
Completed seven strategic add-on acquisitions
Quadrupled EBITDA during IPC's ownership, increasing at an compounded annual rate of more than 20%
Completed successful sale to private equity sponsor

MPS was IPC's first investment in the packaging industry and serves as an example of the targeted, consistent investment strategy IPC exercises in its packaging vertical. IPC employs an investment philosophy that is designed to create value by enhancing growth in revenue and free cash flow. IPC's strategy is based on four core competencies: (i) identify the best opportunities; (ii) partner with talented managers; (iii) advance business improvement processes; and (iv) execute add-on acquisitions.
Assembled Experienced Management Team
IPC partnered with a former CEO of one of the largest independent packaging companies in North America. As the company grew, IPC helped to add senior leadership across MPS's business functions, including operations, finance, supply chain, information technology, and human resources. MPS also significantly expanded its sales force to drive organic growth.
Completed Strategic Acquisitions
IPC helped identify and execute seven add-on acquisitions that expanded MPS's customer base, geographic reach, technological capabilities, and/or product offering, as well as providing revenue and cost synergies. These acquisitions allowed MPS to achieve above-market organic growth of approximately 5% annually during IPC's investment period.
Entered Attractive New End Markets
Under IPC's stewardship, MPS targeted and established meaningful supply positions in the personal care and multi-media end markets. The company had no sales in either of these end markets at the time of IPC's investment. At IPC's exit in 2013, MPS was generating over $100 million of sales annually in each of these markets.
Expanded Geographically
MPS developed a global manufacturing footprint comprised of 13 domestic and three international facilities. Notably, five of these facilities are co-located within the operations of key customers. During the course IPC's investment, MPS invested more than $125 million in its facility infrastructure adding leading technological and operational capabilities to support continued growth.
Implemented Operational Improvements
IPC's Strategic Services team worked with the company to introduce LEAN manufacturing principles in 2005, which were subsequently implemented across the organization. These initiatives resulted in a cumulative increase in sales per employee of over 50% during the course of IPC's investment.