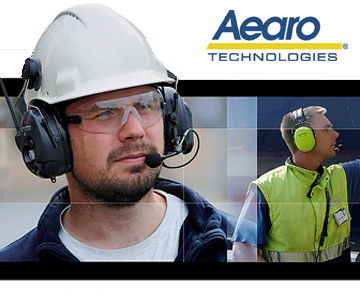 Aearo Technologies
Aearo Technologies ("Aearo") is a leader in the hearing, eye, face, head, and respiratory protection segments of the personal protection equipment market worldwide. In April 2004, Irving Place Capital ("IPC") partnered with Aearo's management team to acquire the equity of the company. Aearo was sold to a financial sponsor, and 3M later acquired the company to expand its personal protection offering.
Value Creation Highlights
Grew EBITDA by almost 50%
Evaluated add-on acquisitions
Implemented operational efficiencies, including purchasing program
Completed successful sale to private equity sponsor

Aearo was a leader in the personal protection equipment industry with strong market position and broad global distribution. The company was led by a talented team with a record of achieving profitable growth through building global brands, introducing innovative products, improving productivity, and executing accretive acquisitions. Due to its high margins, modest working capital requirements, and relatively low capital expenditures, Aearo generated significant free cash flow for debt repayment or reinvestment in acquisitions. In addition, IPC believed that certain suppliers would be well-positioned to benefit from consolidating safety productions distributor industry.
Partnered with Experienced Team
IPC partnered a management team comprised of several former executives of DowBrands, Inc. These executives had significant experience in the consumer packaged goods industry and understood the importance of brand recognition and customer service in driving growth in a competitive market. Aearo's senior management owned over 25% of the company's fully-diluted equity at the time of exit.
Implemented Cost-Savings Initiatives
IPC worked with management on several important cost-savings initiatives. IPC introduced Aearo to a product sourcing consultant and helped the company implement a purchasing program that increased sourcing from China as well as leveraged the purchasing power of IPC's network of portfolio companies. As a result of some of these initiatives, Aearo was able to improve its margins year after year.