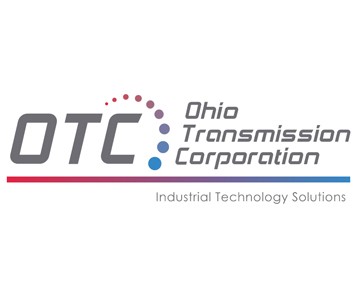 OHIO TRANSMISSION CORPORATION ACQUIRES FILTER AND COATING TECHNOLOGY
February 11, 2019
COLUMBUS, OH — Ohio Transmission Corporation, an industrial equipment service provider and distributor headquartered in Columbus, Ohio, today announced the acquisition of Filter and Coating Technology, Inc., an industrial distributor of finishing, dispense solutions, and filtration products with 21 associates in Grand Rapids, Michigan.
Founded in 1984, Filter and Coating Technology, Inc. (FACT) represents a complete range of manufacturers in finishing, dispense and filtration. The company specializes in supplying a wide array of innovative solutions in paint, finishing, adhesives and coating operations, and serves customers primarily in Michigan, Indiana and Ohio.
"FACT has been a well-respected competitor in our markets for more than 30 years," said Matt Piatt, COO and CFO of Ohio Transmission Corporation.
"They have only continued to improve their market position by providing exceptional service to customers over the years. The addition of FACT to the OTC family will provide even better service and greater capabilities to all of our customers."
The company will become a division of OTP Industrial Solutions, which provides technical sales and service for industrial automation, motion control, fluid power, pumps, spray finishing, sealant and adhesive application and power transmission systems and products. FACT will continue to operate under its name and with current local management, including Steve Workman, President, who will remain with and continue to lead the team.
"FACT will become an important part of our rapidly growing finishing, dispense and filtration business" said Rob Webb, President of OTP Industrial Solutions. "I know that our shared commitment to providing our customers with exceptional customer service, innovative solutions, products and service will make for a successful partnership."
Becoming part of OTP Industrial Solutions will offer growth opportunities for FACT employees, customers and suppliers, according to Workman.
"Becoming part of OTP Industrial Solutions provides additional engineering, installation capabilities and additional products that will enable us to further our customers' success," Workman said. "At FACT, we are committed to our customers and suppliers, and we share in OTP's core values of integrity, achievement, investment, and balance. Those shared values and the innovative solutions and products we can bring to the marketplace will make FACT a better company."
With this acquisition, Ohio Transmission Corporation now has 37 locations throughout the South, Southeast, Midwest and Northeast regions, along with 16 service shops. The addition of FACT's associates expands Ohio Transmission Corporation's existing workforce of more than 900 employees.