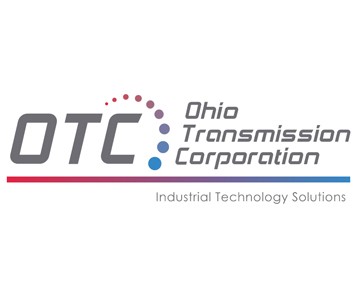 Ohio Transmission Corporation Acquires Compressed Air Master Distributor
February 20, 2018
COLUMBUS, OH — Ohio Transmission Corporation, an industrial equipment service provider and distributor headquartered in Columbus, OH, announces the acquisition of Compressed Air Systems, LLC.
Compressed Air Systems, headquartered in Lafayette, LA, is a provider of compressed air products and services to various industries in south Louisiana — from offshore drilling and production to marine, chemical plants, refineries and industrial applications. The company, which also has locations in Baton Rouge, LA and New Orleans, is a Quincy Compressor master distributor.
"Louisiana is a vibrant industrial market and provides a great opportunity to expand Ohio Transmission Corporation's geographic reach in the compressed air business," said Phil Derrow, president and CEO of Ohio Transmission Corporation. "Our customers rely on us as a supplier-partner with the resources to help them improve their processes and solve problems. Compressed Air Systems' mission — to always offer its customers the best products on the market and the best service in the industry — falls right in line with our way of serving customers."
The owners of Compressed Air Systems, Gerry Lasseigne, Sr., and his wife, Marianne, will stay with the company during the transition to Ohio Transmission Corp. The company will continue to operate under the same name but as a division of Air Technologies, a compressed air system equipment and service provider that is part of the OTC family of companies. Air Technologies pioneered the fourth-utility concept of compressed air and is the largest independent compressor distributor in North America.
With this acquisition, Ohio Transmission Corporation now has 34 locations throughout the South and the Midwest and Northeast regions, along with 14 service shops. The addition of Compressed Air Systems' 20 associates brings Ohio Transmission Corporation's existing workforce to more than 900 employees. Ohio Transmission Corp. was No. 33 on Industrial Distribution's 2017 Big 50 List.
"We're excited to be working with Gerry and Marianne Lasseigne and the Compressed Air Systems team through this transition," said Kurt Lang, president of Air Technologies. "This acquisition is an excellent strategic move for Air Technologies®. We have great respect for Compressed Air Systems and the Quincy product line, and we're looking forward
to creating sustained success with this team moving forward in these three trading areas in Louisiana. Our goals are to continue to serve our associates and customers at a high level, and to earn the customer preference in all compressed air business channels in these markets."
As a division of Air Technologies, Compressed Air Systems, LLC, will have access to Air Technologies® unique compressed air utility service group offerings as well as OTC's vast product and service offerings and support resources. The acquisition provides significant growth opportunities for the associates of Compressed Air Systems, LLC, and will provide customers with a more comprehensive set of technical solutions, according to Lasseigne.
"This acquisition is a perfect fit for our company because of the core values that OTC and Air Technologies® embrace," Lassaigne said. "They take care of their employees and are very family oriented. That's how we are, and I wanted to keep that going. The change also benefits our customers, too, because OTC and Air Technologies® are so advanced in technology. Now, we'll be able to offer our customers more in the way of product, and we'll be able to give them even better service, which is something that we've built this company on."