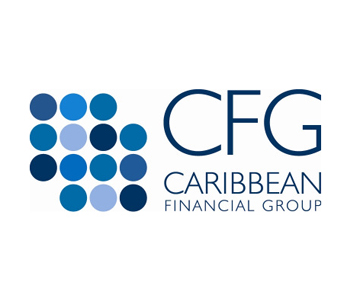 Caribbean Financial Group Completes First Asset-Backed Securitization
January 17, 2018
San Juan, Puerto Rico – Caribbean Financial Group ("CFG"), a consumer finance company that offers unsecured personal loans and related credit insurance products in the Caribbean and Panama, today announced the completion of its inaugural securitization, an issuance of $207 million of two-year revolving, asset-backed bonds secured by a pool of its unsecured consumer installment loans. In addition to the securitization facility, CFG also amended and expanded its warehouse line of credit. CFG is a portfolio company of Irving Place Capital, a New York-based private equity firm, and BayBoston Capital, a greater Boston-based private equity firm.
The securitization's Class A and Class B bonds received ratings of BBB (sf) and BB (sf), respectively, from S&P Global. The bonds were sold to a diversified mix of leading institutional investors in a private offering pursuant to Rule 144A under the Securities Act of 1933, as amended. Guggenheim Securities acted as Sole Structuring Advisor and Sole Bookrunner, with Weil, Gotshal & Manges LLP acting as CFG's counsel and Winston & Strawn LLP acting as underwriter's counsel.
"The successful completion of a multi-jurisdictional consumer loan securitization marks a significant milestone for CFG," said David Clay, Chief Financial Officer of CFG. "This ground-breaking transaction diversifies our funding, and affords us the financial flexibility to provide responsible credit to more residents of the markets we serve across Panama and the Caribbean."
CFG's President & Chief Executive Officer, Oriol Segarra, elaborated on the strategic merits of the transaction: "The successful completion of this transaction reflects the efforts of the entire CFG team. Our long history of service to our communities with consistent underwriting and collections practices well-positioned the company to take advantage of this important financing opportunity."
This press release does not constitute an offer to sell or the solicitation of an offer to buy nor shall there be any sale of these securities in any jurisdiction in which such offer, solicitation or sale would be unlawful prior to registration or qualification under the securities laws of such jurisdiction.
About Caribbean Financial Group
CFG is a consumer finance company that offers unsecured personal loans and related credit insurance products in the Caribbean and Panama. The Company has a 38-year history of providing responsible credit to individuals who have limited access to consumer credit from banks and other traditional lenders, or prefer CFG's high level of customer service, flexible terms and convenient locations.
Since 2006, CFG has originated over $2.5 billion in loans and currently provides credit to more than 136,000 active customers through a network of 72 locations operating under the well-established brand names "Corporacion El Sol" in Panama, "Island Finance" in Trinidad & Tobago, Curaçao, Aruba, Sint Maarten and Bonaire and "CommoLoCo" in Puerto Rico.