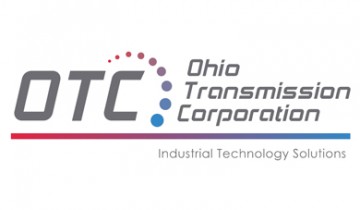 Irving Place Capital Completes Acquisition of Ohio Transmission Corporation
October 2, 2015
NEW YORK – Irving Place Capital ("IPC"), a middle-market private equity firm, today announced that it has completed its acquisition of Ohio Transmission Corporation ("OTC"), a leading technical distributor of highly engineered motion control, pump and air compressor products. Terms of the transaction were not disclosed.
Founded in 1963 and headquartered in Columbus, Ohio, OTC has grown organically and via acquisitions to serve over 11,000 customers across diverse end-markets by developing technical and consultative sales, repair and aftermarket capabilities. The company's primary product offerings include pumps, bearings, power transmission, factory automation, and compressed air products and related services. OTC's geographic footprint includes 23 branch locations in 12 states.
"Ohio Transmission Corporation's long-standing focus on providing technical solutions and support to its customers and suppliers is a differentiated approach in the industrial distribution sector, and one that has resulted in consistent growth throughout its history," said Devraj Roy, Partner at Irving Place Capital. "We look forward to partnering with the management team to continue to build on this strong foundation."
The members of OTC's management team, led by CEO Phil Derrow, will continue in their current roles and will retain equity ownership in the business. Bob Grubbs, former CEO of Anixter International, will continue in his role as Chairman of OTC. Carlos Cardoso, former CEO of Kennametal and Senior Advisor at IPC, will also join the OTC Board of Directors.
"Over the past five decades, we have established a distribution business that offers technical and value-added solutions to our customers, delivers growth and market access to our supplier partners, and presents exciting career opportunities to our associates," stated Mr. Derrow. "Our partnership with Irving Place Capital in this next phase will give us access to greater resources and capabilities to continue our expansion, both organically and through acquisitions."
"I am thrilled to continue working with the OTC management team to help drive growth and profitability," said Mr. Grubbs. "Partnering with the Irving Place Capital team, with whom I have enjoyed a long-standing relationship, gives me the confidence that we will have an experienced and knowledgeable investor to support the company going forward."
About Ohio Transmission Corporation
Established in 1963, Ohio Transmission Corporation is one of the largest industrial distributors and service providers in the United States. Its divisions include OTP Industrial Solutions, a provider of expert solutions for industrial motion control, fluid power, power transmission and pumping systems, and Air Technologies®, a compressed air system equipment and service provider and the largest distributor of Atlas Copco compressed air equipment in North America. Ohio Transmission Corporation maintains locations throughout the Midwest and South. Ohio Transmission Corporation's 650 associates share its founding vision of delivering excellent value through work with integrity. For more information, please visit www.otpnet.com and www.aircompressors.com.