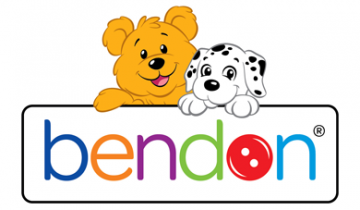 Irving Place Capital Completes Acquisition of Bendon from The Wicks Group
March 31, 2015
NEW YORK – Irving Place Capital ("IPC"), a middle-market private equity firm, has completed its acquisition of Bendon, Inc. ("Bendon" or the "Company"), a leading provider of non-licensed and licensed children's coloring and activity products, from The Wicks Group ("Wicks"). Terms of the transaction were not disclosed.
Bendon's Chief Executive Officer, Ben Ferguson, stated, "We have experienced strong growth with the Wicks team, and they have been a valuable partner to us throughout their ownership. We've built a better, more profitable business together, and we are excited to be teaming with IPC to continue our expansion, both organically and through acquisitions."
Bendon's existing product portfolio includes coloring and activity books, kits, sets and play packs, puzzle books, box puzzles, and other early childhood development games. With more than 2,000 products developed in-house by the Company's creative team, Bendon partners with its licensors and retailers to provide an array of products at a wide range of price points to meet end consumers' needs. Bendon maintains longstanding relationships with its licensor and retail partners and provides a critical link between the two in several key categories. Bendon was established in 2002 and is headquartered in Ashland, OH with five additional offices in the United States.
Daniel Black, Managing Partner at Wicks, said, "Over the last few years, Ben Ferguson and his team have established Bendon as a true market leader in its categories. We were delighted to have had the chance to work closely with them and are excited to see what they can accomplish with their new partners at IPC. We wish them both continued success."
"This is an attractively positioned, exciting company with significant potential," said John Howard, Chief Executive Officer at IPC. "We are thrilled to be in partnership with Ben and his team, and we look forward to continuing the success and growth they have enjoyed under Wicks' ownership."
Robert W. Baird & Company acted as financial advisor and Golenbock Eiseman Assor Bell & Peskoe, LLP served as legal counsel to Wicks on the transaction. Kirkland & Ellis LLP served as legal counsel to IPC.
About Bendon, Inc.
Based in Ashland, Ohio, Bendon is a leading designer and producer of children's coloring and activity products in the United States. The company has a broad non-licensed and licensed product portfolio, including the world's most popular children's characters and brands, which is distributed into a variety of different retailing partners representing more than 80,000 points of distribution in North America. For more information please go to: www.bendonpub.com.