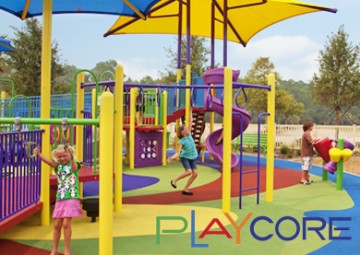 Irving Place Capital Announces Sale of PlayCore
May 30, 2014
NEW YORK – Private equity firm Irving Place Capital ("IPC") announced the sale of PlayCore, a designer and manufacturer of a broad range of playground and recreational equipment, to Sentinel Capital Partners. The transaction closed today, and terms of the deal were not disclosed.
Douglas Korn, a Senior Managing Director of IPC, stated, "We have enjoyed working alongside PlayCore's talented management team to strengthen the business and position PlayCore as not only the innovative leader in its markets, but also as the acquirer of choice. PlayCore has achieved impressive growth in revenues and profits for the benefit of its management, employees, customers and investors. We wish the company continued success."
PlayCore's President and CEO Bob Farnsworth commented, "We have appreciated our partnership with Irving Place Capital, whose expertise and resources helped PlayCore execute strategic acquisitions, accelerate new product development, and build the PlayCore brand. We look forward to our next chapter as we remain focused on innovative design and expanding our existing businesses while continuing to acquire new ones."
Irving Place Capital completed the acquisition of PlayCore in February 2007. Under IPC's ownership, PlayCore successfully executed on a strategic plan to drive growth both organically and through compelling acquisitions. During this period, PlayCore completed nine strategic acquisitions, further strengthening the company's brand portfolio and enhancing its product offering, entering new end markets, and expanding PlayCore's reach to a broader customer base.
Irving Place Capital was advised on the sale of PlayCore by Robert W. Baird & Co. and Kirkland & Ellis LLP, and PlayCore was advised by Miller & Martin PLLC.
About PlayCore
PlayCore is the leading North American designer, manufacturer, and marketer of play, park, and recreation products. The company, headquartered in Chattanooga, Tennessee, specializes in the innovative engineering, design, and production of commercial playground and recreational equipment. PlayCore helps build stronger communities around the world by advancing play through research, programs, and partnerships. The company infuses this learning into its complete family of brands. PlayCore combines best-in-class planning and education programs with the most comprehensive array of recreation products available to create solutions that match the unique needs of each community they serve. To learn more, log on to www.playcore.com