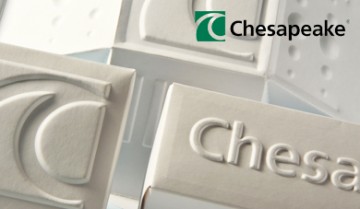 IPC and Oaktree Capital Sell Chesapeake to Caryle Group
July 3, 2013
Irving Place Capital and funds managed by Oaktree Capital Management, L.P. ("Oaktree Capital") announced today that they have entered into a definitive agreement to sell their ownership interests in Chesapeake to The Carlyle Group (NDAQ: CG).
Chesapeake is a leading global supplier of value-added specialty paperboard packaging, including folding cartons, leaflets and labels, for the pharmaceutical, confectionary, and premium drinks markets.  Founded in 1918, Chesapeake is headquartered in Nottingham, United Kingdom and serves a blue-chip customer base from 38 sites located throughout the United Kingdom, continental Europe, the United States and Asia.
Irving Place Capital and Oaktree Capital completed the acquisition and recapitalization of Chesapeake in May 2009, supporting the transition from a publicly traded entity listed in the U.S. to a private, independent company domiciled in Europe.  Since then, Chesapeake executed on a long-term strategic and operational plan that included a significant capital investment program designed to expand capacity and enhance manufacturing capabilities.  In addition, Chesapeake completed three add-on acquisitions during this period, further strengthening its technical capabilities and geographic presence.
Phil Carpenter, a Senior Managing Director at Irving Place Capital, stated, "We were excited about Chesapeake's potential when we first identified the company and are appreciative of having the opportunity to support the company through an important stage in its evolution.  The business is well positioned for continued success, and we wish our management partners and the employees the very best as they lead Chesapeake on to its next phase of growth.
Jordon Kruse, Managing Director at Oaktree Capital Management, L.P., said, "It has been a pleasure to have been a part of helping Chesapeake reshape its capital structure, strategic plan and operations throughout the past four years.  We would like to thank Mike Cheetham and his outstanding team for all of their hard work in transforming this business during our ownership.  We believe the company is now set to continue along a strong growth trajectory, and we wish the company and management team continued success as they enter this next phase."
Irving Place Capital and Oaktree Capital were advised on the transaction by Barclays.