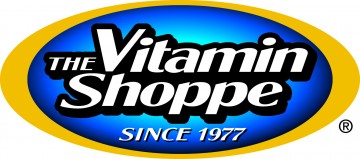 IPC's Investment in Vitamin Shoppe Wins Buyouts' "Deal of the Year"
June 11, 2011
Irving Place Capital ("IPC"), a middle-market private equity firm, announced that its investment in Vitamin Shoppe, Inc. ("Vitamin Shoppe") won Buyouts Magazine's 2010 "Deal of the Year" award in the middle-market category. In addition to its selection as winner by an editorial committee at Buyouts, IPC's Vitamin Shoppe investment received the highest scores from readers who visited peHub.com, an online forum for the private equity community, during an open voting process.
Vitamin Shoppe is a specialty retailer and direct marketer of nutritional products based in North Bergen, New Jersey. The company sells vitamins, minerals, nutritional supplements, herbs, sports nutrition formulas, homeopathic remedies, green living products, and health and beauty aids to customers located primarily in the U.S.
IPC purchased Vitamin Shoppe in 2002 when the chain was predominantly an East Coast retailer with 128 stores. IPC worked with Vitamin Shoppe's management team to grow the company to more than 480 stores nationwide and took Vitamin Shoppe public in October 2009.
The Buyouts editors were particularly impressed with how rapidly Vitamin Shoppe grew under IPC's ownership, as well as its successful initial public offering ("IPO"), which ended a dry spell for retail IPOs that had lasted nearly two years.
IPC acquired Vitamin Shoppe in 2002. Under the ownership of IPC, the company secured a new management team, bolstered its board of directors, and diversified its product portfolio, product categories, and distribution channels.
The firm maintained a majority stake in Vitamin Shoppe after its IPO, which saw the company price 9.1 million shares at $17 per share, the high end of the expected range. Irving Place Capital realized $56 million in the IPO, and secondary offerings brought its total realized proceeds to $348 million by the end of 2010.
In 2011, IPC realized an additional $41 million in proceeds. IPC continues to own 1.5 million shares, which represents an approximate 5% fully diluted ownership interest.