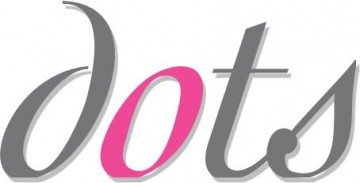 Irving Place Capital Acquires Fashion Retailer Dots
January 4, 2011
Irving Place Capital ("IPC"), a leading middle-market private equity firm, announced today that it acquired Dots, LLC ("Dots"), a fast fashion women's apparel and accessory retail company.  The transaction closed on January 3, 2011.  Terms of the transaction were not disclosed.
Dots is a specialty retail company offering women the newest fashion trends at affordable prices.  Founded in 1987, Dots has grown into a national retail chain with more than 400 stores in 26 states, primarily in the Midwest, East and Southeast.  Dots caters to women ages 25 to 35 who are passionate about wearing the latest fashion trends available at exceptional prices.
Bob Glick, Dots' Founder and outgoing Chief Executive Officer, said, "This acquisition is a wonderful opportunity for Dots to capitalize on its brand and accelerate its growth through its partnership with IPC, one of the most successful investors in specialty apparel retail.  IPC's investment in Dots is a clear endorsement of the Company and its associates.  Rick Bunka's leadership will provide continuity for Dots associates."
Rick Bunka, former President and newly appointed Chief Executive Officer of Dots, said, "With the strength of the Dots brand and the investments we have made in our teams, stores and infrastructure, we are excited about the significant growth opportunities we see ahead.  We are confident that Irving Place Capital's investment and expertise in growing retail companies into nationally recognized brands will help us achieve our goal of delivering affordable fashion to more customers than ever before."
Retail and consumer products investments are a key focus and strength for IPC.  The firm's notable retail and consumer products investments have included Aéropostale, New York & Company, The Vitamin Shoppe, Seven for All Mankind, and Stuart Weitzman.
"Historically some of IPC's most successful investments have been in high-growth specialty retailing companies," said John Howard, CEO of IPC.  "We are looking forward to working with Dots' management team to grow the business and drive incremental value.  With a strong position in the affordable apparel segment, a loyal existing customer base, and a committed management team, Dots represents a compelling investment opportunity."
Bank of America Merrill Lynch acted as exclusive financial advisor to Dots, and Baker & Hostetler LLP acted as Dots' legal counsel in connection with the transaction.  Kirkland & Ellis LLP provided legal counsel to IPC.  KeyBank, which has had a relationship with Dots for over 20 years, provided the senior financing for the transaction.