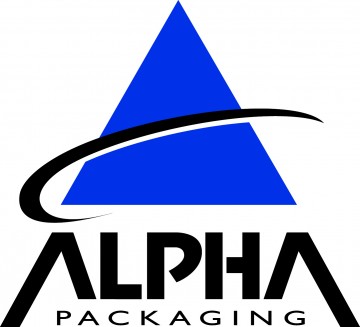 Irving Place Capital to Acquire Alpha Packaging
August 31, 2010
Irving Place Capital ("IPC"), a middle-market private equity firm, announced today that it has signed a purchase agreement to acquire Alpha Packaging ("Alpha"), a leading blow molder of plastic bottles and jars for the nutraceutical, pharmaceutical and personal care markets.  IPC is investing in partnership with Alpha's current management team, led by President and Chief Executive Officer Dave Spence and Chief Operating Officer Dan Creston.  The transaction is expected to close in September of 2010.
Alpha, which is headquartered in St. Louis, Missouri, manufactures plastic bottles and jars at five manufacturing facilities located strategically throughout the U.S., as well as a recently-opened plant in the Netherlands.  The company's Technigraph division provides high-quality container decorating services to leading personal care brands.  Stonebridge Partners of White Plains, New York, fueled the growth of Alpha with significant capital investments that allowed the company to triple in size during their investment period.
Dave Spence, President and CEO of Alpha, said, "I am enormously proud of the business we have grown over the last 25 years and excited about the bright future that we have in front of us with Irving Place Capital.  We are constantly looking for ways to support our customers' growth by offering new products and technologies.  We are committed to making our network of distributors and direct customers more competitive through additional investments in our existing operations and the completion of add-on acquisitions."
COO Dan Creston said, "Alpha's growth strategy will be accelerated when the company is recapitalized.  Having IPC as an equity investor will allow us to continue our growth and make even larger acquisitions than those that we have made in the past."
Phil Carpenter, a Senior Managing Director at Irving Place Capital, said, "Alpha is an excellent platform for growth and is a great complement to our packaging portfolio.  The company has a strong position in attractive end-markets, and we look forward to working closely with Alpha's management team to further expand the business."
This transaction represents a continuation of Irving Place Capital's focus on investing in packaging, a key area of focus and strength for the firm.  IPC's other platform investments in packaging include Multi Packaging Solutions, Inc., Chesapeake Corporation and Mold-Rite Plastics, Inc.
Under the agreement with IPC, Alpha's top management team will stay in place.  Dave Spence will remain as Alpha's President and CEO.  Upon transaction close, Dan Creston will oversee all acquisition integration as the Executive Vice President of Corporate Development.  Mike DeFazio, who currently serves as Vice President of Operations, will become Chief Operating Officer.  Alpha's Chief Financial Officer, Gary Seeman, and its Executive Vice President of Sales, Jack Baily, will remain in their positions.