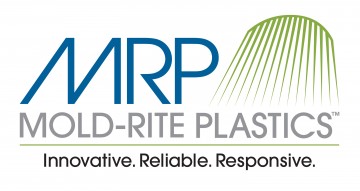 Irving Place Capital agrees to acquire Mold-Rite Plastics, Inc.
June 22, 2010
Irving Place Capital ("IPC"), a middle-market private equity firm, today announced that it has signed a purchase agreement to acquire Mold-Rite Plastics, Inc. ("Mold-Rite" or the "Company"), a leading manufacturer of plastic caps, child-resistant closures, vials, and jars primarily serving the pharmaceutical, nutraceutical, and personal care markets.  The transaction is expected to close within 60 days.
Upon completion of the transaction, Phil Yates will join Mold-Rite as Executive Chairman, working closely with the existing management team in realizing the Company's growth objectives.  Mr. Yates, who currently serves as a Senior Advisor to IPC, brings to Mold-Rite over 35 years of industry experience and a broad industry network.  He previously held the position of Chairman and CEO of Graham Packaging, a global leader in rigid plastic packaging.  During his tenure at Graham, Yates drove sales from $500 million to $2.5 billion and was responsible for initiating industry-wide advancements through the development of new packaging technologies.
"Mold-Rite is a highly successful business in one of the most attractive sectors of the packaging industry," said Mr. Yates.  "The Company has substantial growth potential and I am confident that with IPC's deep industry knowledge and significant resources, we will be able to quickly execute a number of initiatives to further support the needs of our customers."
"The acquisition of Mold-Rite is an exciting development for IPC's packaging effort," said Phil Carpenter, a Senior Managing Director at IPC.  "We have been actively looking to invest in the caps and closures segment for some time and Mold-Rite is an exceptional platform.  We look forward to our partnership with Mold-Rite's management team and are very focused on realizing the Company's tremendous potential."