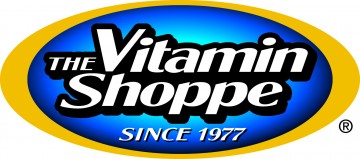 Vitamin Shoppe, Inc. Prices Initial Public Offering
October 28, 2009
Vitamin Shoppe, Inc. (NYSE: VSI) today announced that the public offering of 9,096,077 shares of its common stock has priced at $17.00 per share. The shares will begin trading on the New York Stock Exchange today, October 28, 2009, under the ticker symbol "VSI." Vitamin Shoppe is offering 7,666,667 shares of common stock and selling stockholders are offering the remaining 1,429,410 shares in the offering. The underwriters have a 30-day option to purchase up to an additional 1,364,411 shares from the selling stockholders.
Vitamin Shoppe intends to use the net proceeds of approximately $121.2 million from the offering for the pro rata redemption of approximately $72.5 million of its outstanding preferred stock, the repurchase of approximately $45.2 million in aggregate principal amount of its outstanding senior secured notes, and the payment of offering-related expenses.
J.P.Morgan, BofA Merrill Lynch and Barclays Capital are acting as joint book-running managers for the offering. Piper Jaffray, Robert W. Baird & Co. and Stifel Nicolaus are the co-managers of the offering.
The public offering is being made only by means of a prospectus, copies of which may be obtained from either:
J.P.Morgan
c/o Broadridge Financial Solutions
1155 Long Island Ave
Edgewood, NY 11717
BofA Merrill Lynch
4 World Financial Center
New York, NY 10080
Attention: Preliminary Prospectus Department
Email: Prospectus.Requests@ml.com
Barclays Capital
c/o Broadridge Integrated Distribution Services
1155 Long Island Avenue
Edgewood, NY 11717
A registration statement relating to shares of the common stock of Vitamin Shoppe has been declared effective by the Securities and Exchange Commission. This press release shall not constitute an offer to sell or a solicitation of an offer to buy, nor shall there be any sale of these securities in any state or jurisdiction in which such an offer, solicitation or sale would be unlawful.