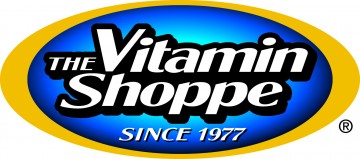 Vitamin Shoppe to Acquire 5 Nutrition Depot Locations in Florida
March 10, 2008
Vitamin Shoppe announced today they will acquire five Nutrition Depot retail locations in Broward and Palm Beach Counties in Florida, and convert them to Vitamin Shoppe stores.
"We are always looking for new opportunities and locations for The Vitamin Shoppe and the acquisition of these five stores fits perfectly with our overall growth strategy," said Mike Archbold, CFO and COO of The Vitamin Shoppe. "Our stores are dedicated to helping customers find answers to their nutritional and health requirements, and we look forward to welcoming the Nutrition Depot customers to our stores."
Dedicated to helping people fulfill their health and wellness needs, the Vitamin Shoppe is a specialty retailer and direct marketer of nutritional products ranging from vitamins and minerals to nutritional supplements, herbs, sports nutrition formulas, homeopathic remedies and health and beauty aids. In the United States, more than 150 million people take a dietary supplement every day.
"While I will miss being a part of my customers' lives, I'm glad they will be able to find all the vitamins and supplements they need with a quality company like The Vitamin Shoppe," said Andy Settler, President of Nutrition Depot.
The Vitamin Shoppe will renovate five of the existing Nutrition Depot locations and have grand opening events in each of the stores. The first three stores to be remodeled are located in Coconut Creek, Deerfield Beach and Delray Beach. The remaining two stores in Plantation and Pompano will undergo extensive renovation and reopen later in the year.
---
Grand Openings planned for March 2008
Coconut Creek – 5463 Lyons Rd, Ste J, Coconut Creek, FL 33073
Deerfield Beach – 35 South Federal Highway, Deerfield Beach, FL 33441
Delray Beach East – 3175 South Federal Highway, Delray Beach, FL 33483
Reopening later in 2008
Plantation – 1795 North University Drive, Plantation, FL 33322
Pompano – 413 North Federal Highway, Pompano Beach, FL 33064