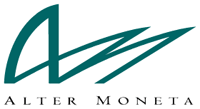 Bear Stearns Merchant Banking Acquires Majority Stake in Alter Moneta
February 2, 2007
Bear Stearns Merchant Banking ("BSMB"), a leading private equity firm, today announced that it has completed its acquisition of a controlling interest in Alter Moneta ("Alter Moneta"), an equipment finance innovator headquartered in Montréal, Québec with over $1 billion in assets. Founded in 1998, Alter Moneta provides traditional equipment financing in the provinces of Québec and Ontario, and in the Northeast, Midwest, and Southeast United States. Terms of the deal were not disclosed.
Caisse de dépôt et placement du Québec ("Caisse"), a leading investment fund who manages in Canada, on behalf of its depositors, net assets under management of over $CDN 122 billion, has been a major shareholder of Alter Moneta since its inception and has helped to build the company's franchise to what it is today. Caisse will remain as one of the main shareholders within the new organization. "We are proud of the growth demonstrated by Alter Moneta since our initial investment in this dynamic organization," stated Paul-Henri Couture, Senior Vice President, Investments of Caisse. "In concert with BSMB, we maintain our confidence in Alter Moneta's continued capacity to expand and thrive within the equipment finance marketplace."
Alter Moneta's existing management team will remain in place and Tom Wajnert, senior advisor to BSMB for commercial finance, will assume the role of Executive Chairman. A 30-year industry veteran known for his innovative leadership, Mr. Wajnert founded and headed AT&T Capital Corporation for 13 years. AT&T Capital was one of the largest publicly traded global equipment leasing and finance companies. Mr. Wajnert led the transaction to take the company private in 1996 as well as the subsequent sale of AT&T Capital in 1997. He has also served as chairman of the Equipment Leasing and Finance Association.
"I am thrilled to join the Alter Moneta team," Mr. Wajnert said. "Alter Moneta is a very impressive company with an outstanding management team. They have an excellent reputation in the market and have successfully executed their growth strategies. I look forward to helping the company with its future expansion plans."
Alain Savard, Alter Moneta CEO, added, "Capital is the one of the most essential aspects of any financial services organization. By teaming with BSMB, we have a partner with broad experience in the financial services sector. We plan to expand our geographic footprint beyond the east coast of the U.S. and the eastern provinces of Canada."
"We are excited about this partnership with Alter Moneta," said Robert Juneja, Managing Director and Partner of BSMB. "Alter Moneta has quickly established itself as a high quality independent leasing company, with significant North American growth and an exceptional management team. They have done an excellent job positioning the company to take advantage of future growth opportunities and we look forward to supporting Alter Moneta with its development initiatives."