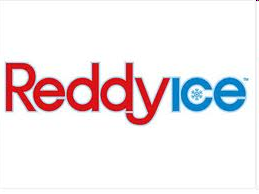 Reddy Ice Announces Pricing of its Secondary Common Stock Offering
May 24, 2006
Reddy Ice Holdings, Inc. (NYSE: FRZ) announced today the pricing on May 23, 2006 of the secondary offering of 4,590,258 shares of its common stock at $21.55 per share. Certain of the selling stockholders have granted the underwriters a 30-day option to purchase up to an additional 688,539 shares of common stock to cover over-allotments, if any. The total number of shares of common stock outstanding will not change as a result of this offering.
All of the shares in the secondary offering are being offered by current Reddy Ice stockholders; Reddy Ice will not receive any proceeds from this offering.
Bear, Stearns & Co. and Lehman Brothers are acting as joint book-running managers for the offering with Goldman, Sachs & Co., Wachovia Securities, Piper Jaffray and Morgan Keegan & Company, Inc. acting as co-managers for the offering.