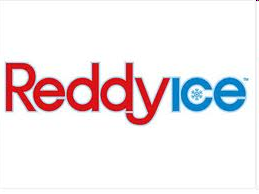 Reddy Ice Announces Pricing of its Initial Public Offering
August 9, 2005
Reddy Ice Holdings, Inc. (NYSE: FRZ) announced today the pricing of its initial public offering of 10,200,000 shares of common stock at $18.50 per share. Of the shares offered, 6,911,765 are being offered by the Reddy Ice and 3,288,235 are being offered by stockholders of Reddy Ice. Certain of the selling stockholders have granted to the underwriters a 30-day option to purchase up to an additional 1,530,000 shares of common stock to cover over-allotments, if any.
The offering is expected to close on August 12, 2005, subject to customary conditions. Reddy Ice's common stock is expected to begin trading on the New York Stock Exchange on August 10, 2005 under the trading symbol "FRZ".
Bear, Stearns & Co., Lehman Brothers and Credit Suisse First Boston LLC are acting as joint book-running managers for the offering with Goldman, Sachs & Co. and CIBC World Markets acting as co-managers for the offering.
About Reddy Ice
Reddy Ice Holdings, Inc. (formerly Packaged Ice, Inc.) is the largest manufacturer and distributor of packaged ice in the United States , serving 82,000 customers in 31 states and the District of Columbia under the Reddy Ice brand name. Reddy Ice has the leading market position in the majority of the local and regional ice markets in which it operates. The Company's primary product, ice, is packaged in seven to fifty pound bags, which are sold primarily to a highly diversified customer base, including supermarkets, mass merchants and convenience stores.