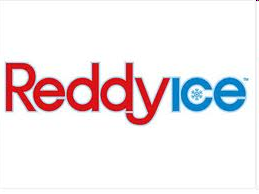 Packaged Ice to be Acquired by Trimaran Capital Partners and Bear Stearns Merchant Banking
November 6, 2003
Reddy Ice Group, Inc., announced today that its wholly owned subsidiary, Reddy Ice Corporation, has completed the acquisition of Triangle Ice Co., Inc. Triangle Ice is headquartered in Lumberton, North Carolina and operates primarily in North and South Carolina. With annual revenues of approximately $30 million, Triangle Ice has eight manufacturing facilities and one distribution facility.
William P. Brick, Reddy Ice's Chairman and Chief Executive Officer, commented, "We are pleased to have concluded the Triangle Ice purchase and look forward to integrating its operations and employees into Reddy Ice. Triangle's geographic coverage in North and South Carolina is an excellent fit with our existing service area and John Barker, Triangle's President and Chief Executive Officer, and his team have done an outstanding job of servicing those markets." Mr. Barker stated, "As a part of Reddy Ice, we look forward to continuing to provide superior service to our customers. I also want to thank the Triangle Ice management team and employees for building the company into one of the premier ice companies in the southeast."
Reddy Ice is the largest manufacturer and distributor of packaged ice in the United States. With over 1,700 employees, the Company sells its products primarily under the widely known Reddy Ice® brand to more than 73,000 locations in 31 states and the District of Columbia. The Company provides a broad array of product offerings in the marketplace through traditional direct store delivery, warehouse programs, and its proprietary technology, The Ice Factory®. Reddy Ice serves most significant consumer packaged goods channels of distribution, as well as restaurants, special entertainment events, commercial users and the agricultural sector. Reddy Ice Group, Inc. is a wholly owned subsidiary of Reddy Ice Holdings, Inc., an entity formed and controlled by Trimaran Capital Partners and Bear Stearns Merchant Banking.