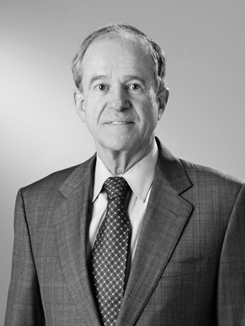 Walter Galvin
Senior Advisor
Walter Galvin is a Senior Advisor of Irving Place Capital. He focuses on investments in the packaging and industrial sectors. Prior to joining Irving Place Capital, Mr. Galvin was with Emerson Electric, a diversified global manufacturing leader in industrial, commercial and consumer markets. Mr. Galvin spent 40 years at the company in a variety of senior executive roles, including Executive Vice President of the US Motors business unit, Chief Accounting Officer, Chief Financial Officer, Vice Chairman and finally as a Director of the Board from 2000-2013. During Mr. Galvin's tenure, the company grew revenues from under $1 billion to almost $25 billion. Prior to joining Emerson, Mr. Galvin spent three years in the U. S. Navy as a Lieutenant. Mr. Galvin currently serves on the Board of Directors of Ameren Corporation, Aegion Corporation and the U.S. Chamber of Commerce.
Education
M.B.A. from Cornell University
B.S.E.E. degree from Rensselaer Polytechnic Institute
*Senior Advisors and Functional Specialists are consultants and related fees or expenses may be charged to the funds or portfolio companies. Some Senior Advisor consultants are not exclusive to Irving Place Capital.