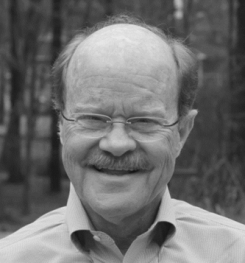 Tom Robertshaw
Senior Advisor
Tom Robertshaw is a Senior Advisor of Irving Place Capital and focuses on investments in industrial distribution companies.  Prior to joining Irving Place Capital in 2012, Mr. Robertshaw spent 37 years at Motion Industries, where he contributed to the growth of the company from $100 million to $4.2 billion in sales.  Mr. Robertshaw spent 25 years in Motion's field organization in sales and operational roles, and the last 12 years leading a variety of corporate functions, including acquisitions, sales, business development, and strategic planning.  He was responsible for developing Motion's global sourcing effort and its entry into the industrial supply market.
Education
M.S. from the University of West Florida
B.S. degree from the University of Virginia
*Senior Advisors and Functional Specialists are consultants and related fees or expenses may be charged to the funds or portfolio companies. Some Senior Advisor consultants are not exclusive to Irving Place Capital.