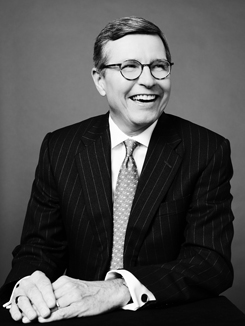 Mike McLain
Senior Advisor
Mike McLain is a Senior Advisor of Irving Place Capital.  He focuses on investments in branded industrial and consumer products companies.  Mr. McLain was previously Chief Executive Officer of Aearo Technologies, a maker of worker safety equipment for industrial and consumer markets and a successful Irving Place Capital investment.  He was with Aearo Technologies from 1998 to 2008, during which time his team helped drive over $1 billion of value creation for three private equity firms before selling Aearo to 3M Corporation.  Prior to Aearo, Mr. McLain spent more than 25 years in branded consumer products, including as President and Chief Executive Officer of DowBrands.
Education
M.B.A. from Furman University
B.S. degree from Auburn University
*Senior Advisors and Functional Specialists are consultants and related fees or expenses may be charged to the funds or portfolio companies. Some Senior Advisor consultants are not exclusive to Irving Place Capital.