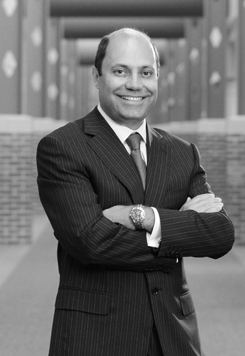 Carlos Cardoso
Senior Advisor
Carlos Cardoso is a Senior Advisor of Irving Place Capital. He focuses on investments in industrial manufacturing and distribution companies. Mr. Cardoso was previously Chairman and Chief Executive Officer of Kennametal, a global leader in metalworking solutions and engineered components serving a diverse set of industrial and infrastructure markets. Mr. Cardoso spent eleven years at Kennametal, the last eight of which he served as CEO. During his tenure as CEO, Mr. Cardoso more than doubled profitability and returns on invested capital while also diversifying the business mix, global reach, and end-market exposure. Prior to Kennametal, Mr. Cardoso held executive roles at Flowserve and Honeywell (Allied Signal). Mr. Cardoso has been named one of America's Best Chief Executive Officers by Institutional Investor Magazine, and currently serves on the boards of Stanley Black & Decker, Inc. and Hubbell Incorporated.
Education
B.S. degree from Fairfield University
Current Portfolio Company Board Seats
Ohio Transmission Corporation
*Senior Advisors and Functional Specialists are consultants and related fees or expenses may be charged to the funds or portfolio companies. Some Senior Advisor consultants are not exclusive to Irving Place Capital.